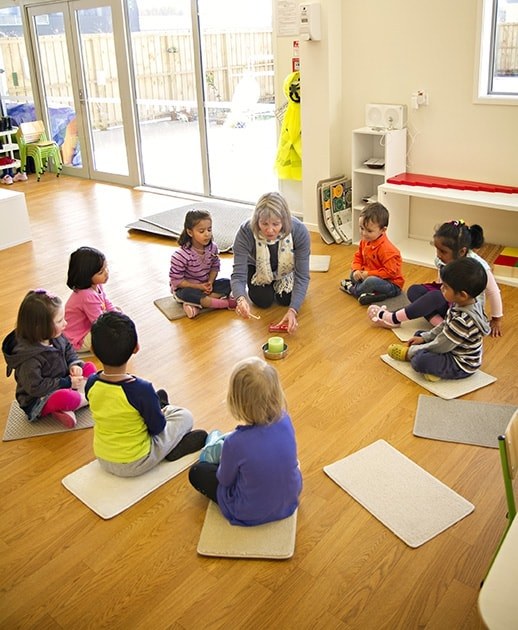 At Fountain City Montessori, we follow a strict Montessori philosophy which encompasses the following things:
Family are a childs first teachers and so whanau should remain involved to develop the whole child in body, mind and spirit.

Children are inherently good and they have a natural curiosity about the world around them that must be explored.

Children have certain periods of sensitivity in their life in which they learn specific skills easily and at a rapid rate. For example: order, refinement of the senses, language aquisition, walking and movement, small objects and involvement in social life.

Children require freedom of movement and choice to follow their interests which will encourage their natural development.

Children work for the joy of the process rather than for the end result as an adult would, and therefore they repeat activities / work over and over until their inner need is fulfilled. This also develops the skill of concentration.

Children utilise all of their senses and they learn by using these senses at their own pace.

Motivation should come from within and should not be imposed through punishment or reward.

Children learn from older children by watching, listening and interacting. Our classrooms tend to be mixed age to allow for role-modelling, as well as for the skill of co-operation to develop.

Children naturally want to learn and be involved in routine tasks throughout the day so that they can also learn to be independent functioning adults in our society.

As we teach them daily skills, we want to instil a sense of joy and wonder as well as encouragin a love of learning.

We are proud of our New Zealand culture and heritage, and we also respect other cultures, religions and languages. We incorporate different cultures, languages and celebrations into our curriculum where appropriate to develop tolerance of differences.

At Fountain City Montessori, we acknowledge the unique place of Maori as tangata whenua of Aotearoa New Zealand and we work to create a bi-cultural learning environment that utilises Te Reo daily to normalise the Maori language.